Hurricane Ike Hammering Cuba
By Capital Weather Gang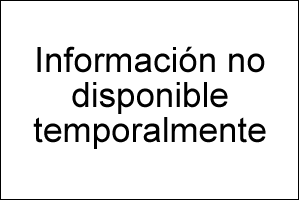 Up-to-date radar animation courtesy the Meteorological Institute of the Republic of Cuba.
While the U.S. can't seem to catch a break from hurricanes, neither can Cuba. After Gustav raked the island's western tip just over a week ago, Ike has battered most of the country. Ike's interaction with the island has caused it to weaken, but it still maintains hurricane intensity. Once it emerges off Cuba's west coast and into the warm waters of the Gulf, Ike may re-intensify to a Category 2 or 3 storm.
Nearly all forecast models take Ike into Gulf of Mexico and towards the central or south coast of Texas by the weekend. However, as Steve Tracton pointed out yesterday "some storms are easier to predict than others" and Ike hasn't been particularly well-behaved. The National Hurricane Center cautioned this morning:
IT CANNOT BE OVEREMPHASIZED THAT ONE SHOULD NOT FOCUS ON 4 AND 5 DAY FORECAST POINTS SINCE THESE CAN BE SUBJECT TO SUBSTANTIAL ERRORS. DO NOT FORGET THAT FEW DAYS AGO...THE GUIDANCE UNANIMOUSLY HAD IKE NEAR SOUTH FLORIDA AND THEN GRADUALLY SHIFTED THE DANGER TOWARD WESTERN CUBA AND THE GULF OF MEXICO.
Out of a group (or ensemble) of model predictions, one simulation turns Ike back as far east as Mississippi. The entire Gulf Coast should continue watching Ike.
Interactive Storm Tracking Tool
By Capital Weather Gang | September 9, 2008; 2:00 PM ET
Categories: Tropical Weather
Save & Share:
Previous: Forecast: Cold Front Coming With Showers, Storms
Next: PM Update: Showers Begin to Usher in Cooler Air
Posted by: El Bombo | September 9, 2008 7:08 PM | Report abuse
Posted by: Ivan Erickson | September 10, 2008 6:23 AM | Report abuse
The comments to this entry are closed.