Minor League Poo Toss
First I thought Office Space night was cool. Then I was into World Record Yo-Yo night. But the Bowie Baysox honestly can't touch the West Virginia Power.
Backstory: the Class A affiliates of the Milwaukee Brewers had already had regular promotions for Tuesdays (Twofer Tuesdays), Thursdays (Buck Nights) and Fridays (fireworks). This year, they decided to add a feature for every day of the week, so Mondays became "Monday Madness."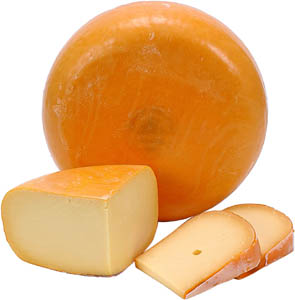 "Kind of like, you never know what's really going to happen; the really crazy, off-the-wall promotions," Director of Promotions Kristin Call just told me. "Like, your salute to indoor plumbing."
To give just one example. This particular salute happened this past Monday. One of the features was supposed to be an infusion of porta-potties. All the regular restrooms would be locked for a few innings, and patrons would be forced to use the portable johns, "to really make you appreciate it," Call told me, "it" being "indoor plumbing," a luxury not everyone can enjoy. But there were some health code and feasibility issues, and so the restrooms remained open and the porta-potties remained in the Preakness infield, where they belonged.
Still, there were Power employees dressed in overalls, and music from "Home Improvement," and the "dizzy plunger race" instead of the "dizzy bat race." Oh, and also, you know that in-game promotion the Power always runs, the Hamburger Helper Skillet Toss? Well, this week it wasn't Hamburger Helper.
"We took some brownies and mushed them up and made them look like poo," Call told me. "It was a poo toss that night."
Hey honey, grab the kids! We're going to the ballpark! If they're lucky, Little Suzy and Johnny can throw poo at each other tonight! "You might want to stress that they were actually brownies," Call pointed out, which was a fair enough point. But this must have been one of the greatest ballpark moments of all time.
Tonight, of course, is the World's Fastest Fat Guy competition in Power land. And in even more exciting news, an upcoming Monday Madness event will feature....A SALUTE TO CHEESE!!!!!!!!!!!!!!!!!!!!!!!!!!!!!!!!!!!!!!!!!!!!!!!!!!!!!!
The Salute to Cheese will include "every kind of cheese you can think of," Call promised. Plus (and I know, this is too much to hope for, but I'm hoping anyhow) "we might have a cheese mascot running around," she said. "It's amazing what you can find online."
I know it's a long drive to Charleston, but for this, I'd consider it.
(Deadspin actually mentioned the Indoor Plumbing night last week, as did MLB's Promo Preview and Baseball America's Business Blog, written by former co-worker Josh Leventhal. But I came by this item honestly, via the Salute to Cheese. And I haven't seen much journalism about the poo toss.)
By Dan Steinberg | May 24, 2007; 3:14 PM ET
Categories: Minor League Baseball
Save & Share:
Previous: Get Yer Christian Gomez Stickers
Next: Before the Peterson Fights
The comments to this entry are closed.