Dead Baseball Players Emulate Belichick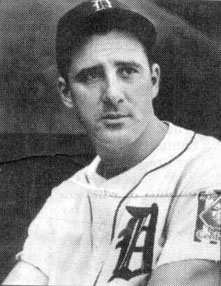 The inevitable post-scandal spin coming from the media last week was that maybe Belichick's cheating wasn't so bad, or at least, so unusual. The Post ran a big story on other historical shenanigans, although I'm not sure that sending blurry videos is quite the same thing as what the Pats did. (Neither is a very angry City Paper blogger.) Newsday also reported on "the long history of football subterfuge." Christine Brennan wrote that it would be "more newsworthy if there were no cheating in the NFL." And so on.
And, of course, the story crossed over to the baseball world, where stealing signs is culturally accepted, as is senior citizens wearing skin-tight pants. As Rockies bench coach Jamie Quirk told the Denver Post, "If you aren't trying to do it, then you aren't trying to win." Steal signs, not wear tight pants. Indians manager Eric Wedge told MLB.com that he "can feel about 10 eyes on me when I give a sign." Not sure how many are staring at his pants. And so on.
A much better baseball sign-stealing story comes from Hank Greenberg, via a transcript from local filmmaker Aviva Kempner's "The Life and Times of Hank Greenberg." (And yes, Kempner is already wondering whether Kevin Youkilis and Shawn Green will play on Yom Kippur. She's scheduled to discuss on NPR tomorrow. Green says he plans to take some time off.)
Greenberg transcript after the jump.
Hank Greenberg: We had won the pennant by a freak thing that happened in the early days of September. Tommy Bridges purchased a rifle with a telescopic lens. Sitting up in the upper deck, Tommy was pointing the rifle and looking through the telescope, and sure enough, he was able to see the catcher's signs.
And as a result we brought in one of our minor league managers to sit up in the upper deck with a pair of binoculars. You could look right over the shoulder of the pitcher and see the signal. If he pulled his right hand down off the binoculars it was a fastball and if he left it up there it was a curveball. Well, you can just imagine what that did for our ball club. Both Rudy York and myself had a field day. Between the two of us, we hit a home run or two home runs for 17 consecutive days during the month of September.
Stephen Greenberg: My dad loved to know what was coming. He was a terrific reader of pitchers, legitimately, in terms of figuring out differences in their motion if they were throwing a fastball or a curveball. And it's not for me to say whether it's kosher or not to steal signals. I'll just say it's always been a part of the game, it always will be a part of the game.
By Dan Steinberg | September 20, 2007; 11:14 AM ET
Categories: MLB , NFL
Save & Share:
Previous: Bob Carpenter Leaves, Ron Darling Remembers
Next: Big Oily at the Ukrainian Festival
Posted by: Rob Iola | September 20, 2007 2:24 PM | Report abuse
The comments to this entry are closed.