Redskins-Cowboys Parking Lot Pics

I parked about 1/4 mile from Texas Stadium, about three hours before the game. Granted, the lot only cost $10, which was a nice perk that must have made Mr. Snyder cry inside, but overall it was a miserable experience. There were two kids half-heartedly throwing around a football, and some guys eating Subway subs. Closer to the stadium, the action was dominated by various corporate hoo-hah-type events, plus the Corral, which cost $5 to enter for the privilege of listening to bad music. It was uninspiring.
This next thought will come off as hopeless pandering, but the Extreme Skins tailgate area boasted easily the most pre-game passion I saw. From Chief Zee's over-the-top "Hail to the Redskins" (he knows the words to the stanzas!) to Rock Cartwright's various aunts to Clinton Portis's parents and girlfriend posing for like 2,000 photos to the pig people, it was all very impressive. After the game I chatted with some Cowboys fans who noted, unprompted, how loud the Skins fans had been inside the stadium. People on the field said the "De-fense" chants, when Dallas had the ball, were very clearly audible. It struck me as a great showing, especially considering the circumstances.
/sucking up to Skins fans
Anyhow, here are some parking lot pics.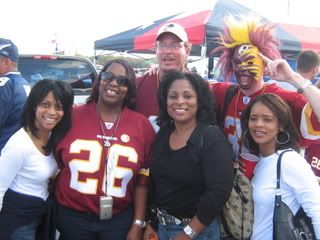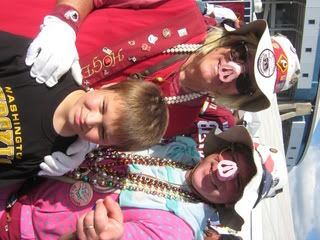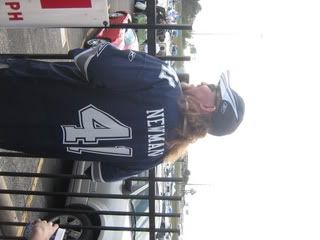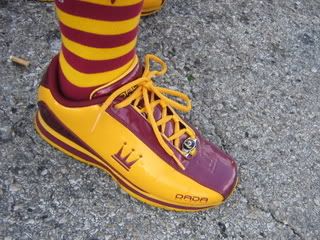 By Dan Steinberg | November 20, 2007; 1:36 PM ET
Categories: Redskins
Save & Share:
Previous: The NFL Quiz of Mediocrity
Next: Chief Zee in Dallas: The Video
The comments to this entry are closed.