Parking Lot Taylor Tributes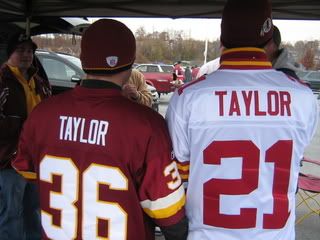 Let this be said up front: it was a strangely somber vibe in the parking lot, and lots of people were way quieter than usual, and the Dead Tree Crew hooligans even decided not to harass Bills fans, but still, it was an NFL football game. Which is why I went up to take a picture of one Taylor banner and the woman asked me if I had any lime for their beers, and why I went up to take a picture of some Taylor t-shirts and stickers and the owners were getting ready to do some jello shots. I saw plenty of beer pong. I saw plenty of funnels.

I just got an e-mail that included this passage:
"Best part" of it all was the all out melee in the stands behind the uprights that the Bills kick went through after it went through. Took more than five security guards and at least 7 cops to break it up.
So let's not take this "yesterday was different" stuff too far. But anyhow, after the jump are some of the 9,000 photos I took, grouped by category.
Altered Jerseys
Sadly, I didn't get a shot of the 49ers Deion Sanders-to-Sean Taylor version. There were hundreds of these and similar efforts.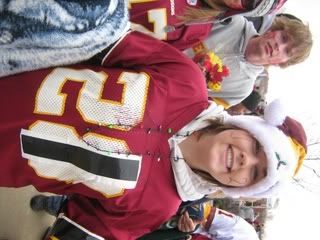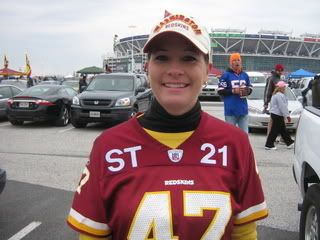 T-Shirts
Some were homemade. Some were for sale, along with several kinds of hats. Lots of people were buying, so maybe I'm wrong, but it seemed incredibly tasteless. "Despicable," as the Mayor of the Dead Tree Crew put it.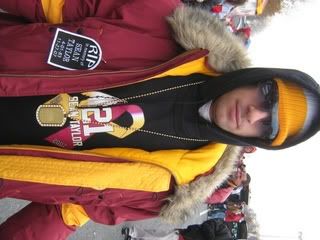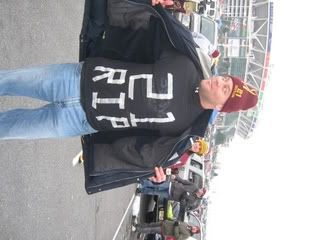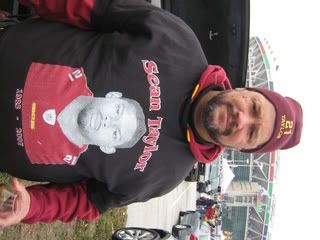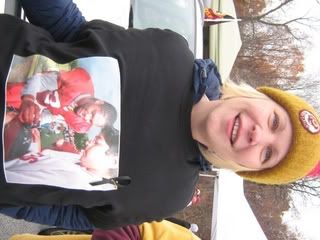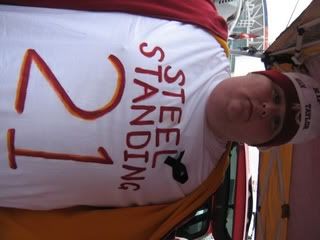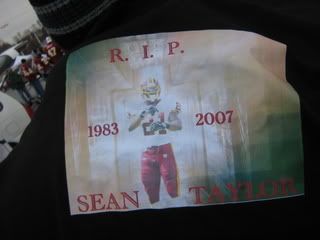 Signs
Again, there were thousands and thousands and thousands.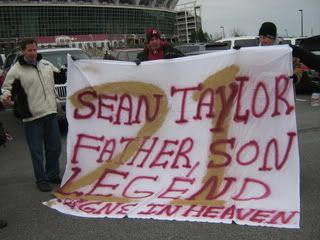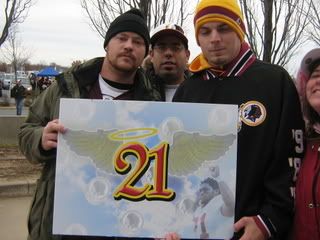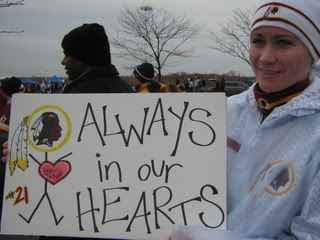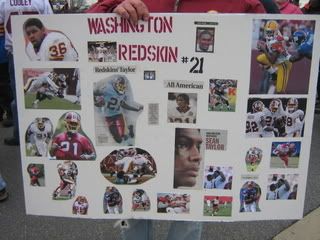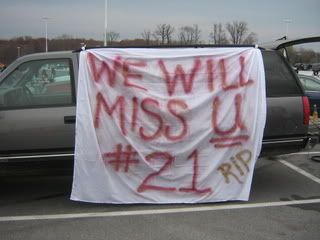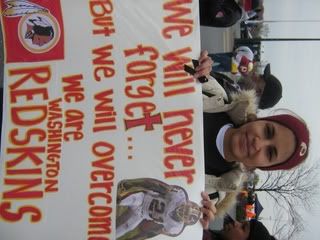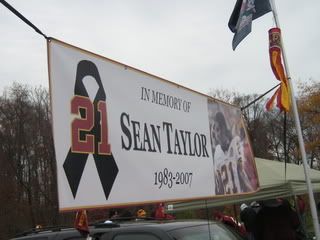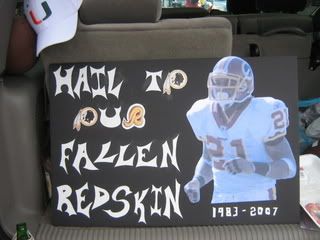 Car Paint
I gave up on this one early, since about every other car had something like these going on.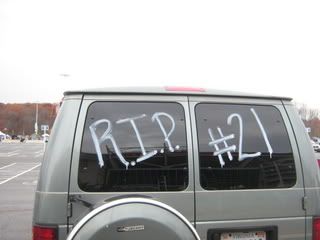 Other
Creativity was running strong out there.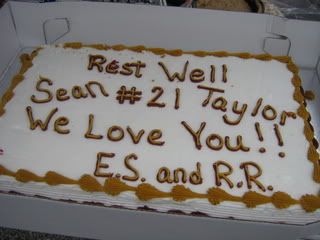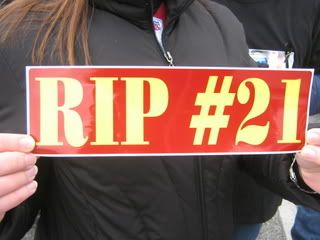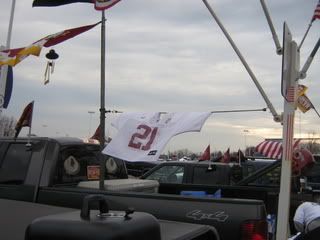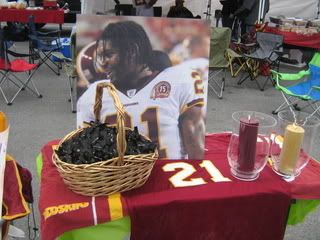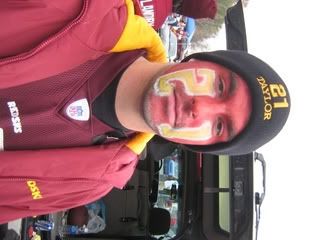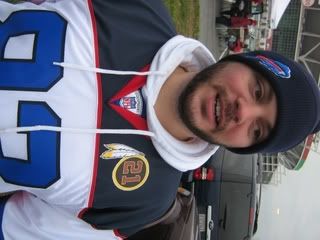 And also....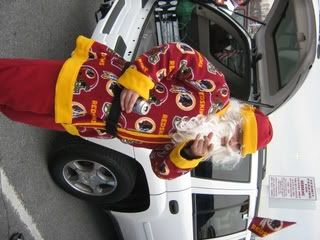 By Dan Steinberg | December 3, 2007; 10:40 AM ET
Categories: Redskins
Save & Share:
Previous: Redskins-Bills Q&A
Next: Cashing in on Taylor
The comments to this entry are closed.