Gilbert's (26th) Birthday Bash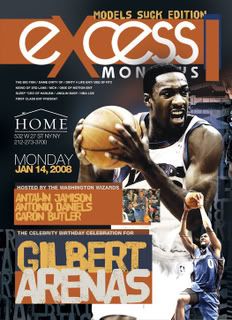 Well, at least he's doing something to celebrate his birthday. Theoretically. Open vodka bar for the ladies till midnight! Somebody who lives in NYC, please, go and report back on whether there were ice sculptures.
(Thanks to intern Boris of the fine blog that I don't understand, Metal Lungies.)
Oh, and one more Gilbert note. The fine folks at US Bowler have launched a very important project, described as "the first definitive proficiency ranking of celebrities who participate regularly in the sport of bowling."
You can start nominating people next week; the judges include US Bowler Executive Editor Tom Clark, WaPo columnist and all-around degenerate Norman Chad, USBC spokesperson and NBA star Chris Paul, and six-time Denny's PBA Tour Champion Chris Barnes. You should probably go read the full release, but buried at the bottom are some names who will appear on the inaugural list, including "NBA Washington Wizards superstar guard Gilbert Arenas, who once bowled a 277."
Now, I realize that Gilbert has made this claim frequently, and that he bowls under the names Black Fever, Hurricane and the People's Champ, but I'm saying right here that I don't believe he's bowled a 277. C'mon. Now Norman Chad, maybe.

By Dan Steinberg | January 14, 2008; 12:14 PM ET
Categories: Wizards
Save & Share:
Previous: DeShawn, Pech, Donjulio and Capri Sun
Next: Colin Cowherd: Still Dumb
The comments to this entry are closed.