I'm at the Super Bowl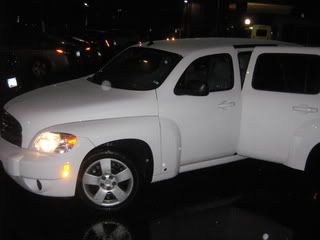 So yeah, I'm at the Super Bowl. And I don't want to make any assumptions, but I'd bet two seats to the America East men's final that I'm the only reporter "covering" the Super Bowl who spent his first night in Arizona researching UMBC's schedule for the upcoming week while eating cheap Chinese take-out and watching Winter X-Game highlights. A few introductory remarks:
1) Every media person who is covering the Super Bowl is required to say something about the rain. So yeah, it's been raining a lot. Which doesn't much matter if you're here for Carmen Electra and Sugar Ray's "Leather & Laces" party on Friday night, but matters quite a lot if you've decided to walk down some barren highway near the airport in search of Chinese take-out to eat while researching UMBC's schedule.
2) Every media person who is covering the Super Bowl is required to have an excited Scottsdale resident sitting across the aisle on his or her plane to Phoenix, an excited resident who will gladly tell you how this week is gonna be so crazy that even KC and the Sunshine Band will be performing.
3) University of Phoenix Stadium, we're tod, has 77 public restrooms. That actually seems low to me.
4) My biggest goal this week? To emerge with a video featuring Deadspin's Will Leitch and ESPN's Scott Van Pelt debating the merits of various Super Bowl party cheese-tray options. In fact, that's pretty much my only goal this week.
5) I think I've got invites to the ESPN and Penthouse parties. I also have an e-mail about Leigh Steinberg's GreenMark party, which has a goal to "broaden the annual gala's reach by raising awareness of green energy, products, technology and practices, and their viability in sports and entertainment." GreenMark and Steinberg, " a noted environmentalist...are spearheading the Sporting Green Alliance, an environmental sustainability approach to sports and stadia." I don't really understand any of that, but my last name is also Steinberg, so maybe that'll count for something.
6) Check out the car The Post has rented for me, pictured above. If that doesn't land me an interview with Clinton Portis and/or Tom Petty, I don't know what will.

By Dan Steinberg | January 28, 2008; 9:22 AM ET
Categories: NFL
Save & Share:
Previous: Phil Bender at AU
Next: Today's Top Five: Roy Hibbert's Hair
The comments to this entry are closed.