Tourney Advice Overload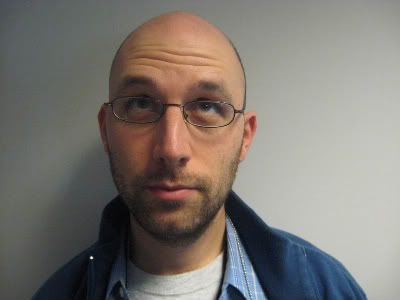 I spent most of tonight listening to the noisy exclamations of John Feinstein, who actually knows what he's talking about when it comes to college basketball.
Me, I pretend to know what I'm talking about. Here are the places you can watch me pretend today.
* At 5 pm, I'll be appearing on Washington Post Live on Comcast SportsyNet, as part of a star-studded panel featuring Eric Prisbell and Bram Weinstein. Likely topics of conversation: Prisbell nailing 64 out of 65 teams, Weinstein showing up at Bender Arena wearing a bright red American shirt, me having trouble sleeping because I'm afraid of my NCAA tournament advice turning to mush. Also whether Va. Tech was snubbed, where Maryland goes next, whether the Hoyas can win it all, and who wins the play-in game.
* At noon, I'll be doing a live chat about the tournament, how to pick a successful bracket, the glut of local conference title games, the Atlantic 11 tourney implications, and how I nearly was kept out of my high school graduation for running gambling pools in the hallways. You can submit your questions here; please send 'em in early and often. I get paid by the question. (Not true.)
* Here is the link to my massive NCAA bracket advice boondoggle, which is currently making me more nervous than anything I've ever done as a working professional. At least 40 percent of my self-worth is based on my more than decade-long run of NCAA bracket success, which has been on the moderate wane in recent years. If this very public display of self-assuredness melts away into sloppy silliness....well, it won't be pretty.
* And here is the link to "The Death Star," a WaPo tourney stat engine to help you fill out your bracket correctly. As if you'll need any help after reading the above boondoggle. But check it out.
By Dan Steinberg | March 17, 2008; 8:01 AM ET
Categories: College Basketball
Save & Share:
Previous: Virginia Tech Left Out
Next: Coppin State's Win
The comments to this entry are closed.