Wiz Painting Skills
Ok, last bit of publicity for the Crystal City BID, whatever that is, but some of this Wiz artwork really needs to be in a museum somewhere. The American Museum of (Court) Vision-ary Art or something. Here were the six best pieces of Wiz art, from bottom to top.
No. 6: Darius Songaila's "9." He took a lot of pride in it, and I was pretty impressed at the time, but looking at the image I'm bored. Never bore an art critic.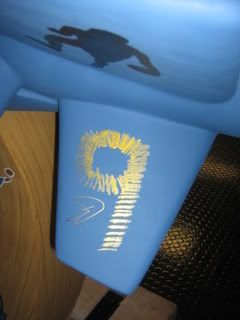 No. 5: Antawn Jamison's Nose Star/Nick Young's "1." An unintentional collaboration. Jamison clearly went above and beyond any teammate in attempting to make the plane look authentic, but the artist had to draw the star and he only filled it in.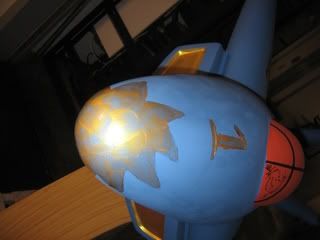 No. 4: DeShawn Stevenson's "2 Family," near the rear of the plane. High marks for creativity, low marks for execution.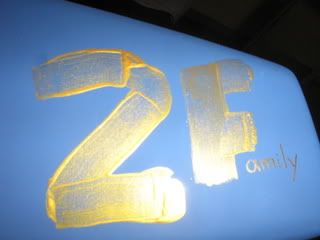 No. 3: Antawn Jamison's Silhouette. The adidas touch is very convincing.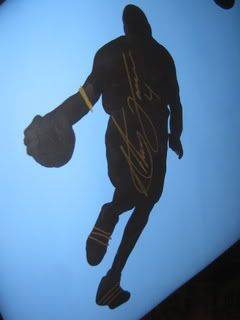 No. 2: Nick Young's Silhouette. Love the fro, although it doesn't necessarily reflect reality. Wish it did.

No. 1: Songaila's self-portrait. Stunning.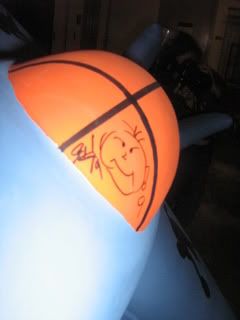 By Dan Steinberg | March 4, 2008; 3:47 PM ET
Categories: Wizards
Save & Share:
Previous: Gilbert Practices, Talks
Next: March Madness in Tenleytown
Posted by: Anonymous | March 4, 2008 5:46 PM | Report abuse
Posted by: Anonymous | March 4, 2008 5:48 PM | Report abuse
The comments to this entry are closed.