Caps Fans With Real Style
Lest I be accused of not highlighting the good in Caps fans, here are the images of some previously mentioned good.
Mul-hawk = Very good.
Red Dress Man = Very good.

Young men in love = Very good.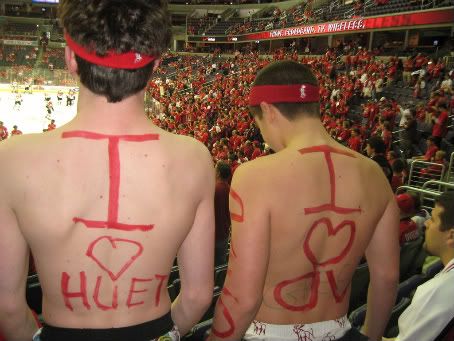 By Dan Steinberg | April 23, 2008; 12:53 PM ET
Categories: Caps
Save & Share:
Previous: Caps Reflect on Loss: The Video
Next: A Wiz White Out
The comments to this entry are closed.