Mike Brown: Stay on the Bench, Please

Complaining about the refs and diving is a highly subjective business, eh? Flyers fans boo Ovechkin for diving, while Caps fans have great fun pointing out how the Flyers have whined about the officiating. Scottie Upshall accuses Ovechkin of diving, then gets hit with a dive call of his own. The Cleveland Ohio media are writing stuff like the Wiz "resembled the angry and frustrated recreation league player who resorts to cheap shots to try to stop his opponent" and "crossed the line between increased playoff intensity and chippy play," while the Washington media discusses LeBron grabbing his mouth in agony after taking a Roger Mason elbow to the chest and Cavs Coach Mike Brown sprinting onto the court to protect his built-like-a-linebacker star.
So, Brendan Haywood (who will not be suspended after that flagrant-2), are the reactions of LeBron and Brown accentuating the contact?
"That's just how it is," Haywood said. "You know, any time LeBron gets touched, Mike runs out there like LeBron got shot or something. Calm down Mike. It's not that serious. We're not trying to take him out. It's all within the confines of the game. I don't see how coaches should be running out on the court like that anyway. Isn't there a coach's box? Since we're talking about the confines of the league rules, he shouldn't be out of the box."
DeShawn Stevenson, any comment about the level of physicality thus far?
"I think they're just regular fouls," Stevenson said. "You know, the first play I go up for a layup and LeBron hits me on the ground, just like Brendan did to LeBron. They let it go. I just think it's just because it's LeBron and people are looking at it because of all the trash talking that's happened before the playoffs. But I think they're just good fouls. I mean, it's the playoffs. You can't let LeBron go get dunks."
More from the always-quotable Brendan: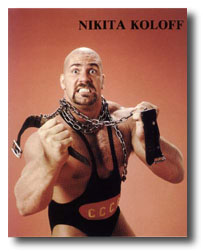 On whether he now needs to be extra careful: "You [Ivan Carter] have been covering me for how many years? I mean, it's not like I'm a guy that takes guys out. I've been criticized normally for NOT fouling, right? This is actually different ground for me. That's one of those things that was really bang-bang, I didn't see him till the last minute, and I was just trying to make a play on the ball. So I'm not worried about that. I'm still gonna step up, I'm gonna be where they need me on defense, but I'm just gonna make sure that it's within the confines of the league rules."

On whether his foul was excessive: "If you go out and try to foul him lightly, he's gonna score the basketball. There was nothing malicious. Actually I apologized to LeBron James. I didn't mean to hurt him. It's not one of those type of things. It's one of those things, I've been instructed to give him hard fouls so he's not to get highlight dunks in the half-court, so I've got to do what my coaching staff tells me to do if I'm gonna stay out there on the court."

On whether these fouls are harder than normal playoff fouls: "I think it's normal. I mean, you have to realize, the league has changed, so a lot of the plays that we're making now, yeah, back in the early '90s they were plays that would be like, 'All right, go to the free-throw line and shoot your two.' Now, guys are getting kicked out of the game for 'em. Truthfully, I think Varejao's foul was harder than mine. I mean, he made no play on the ball with Blatche, he just tried to sic 'em like he was Nikita Koloff. You know? So it was one of those things that I feel the play has been physical, but in my mind, nothing has gone over the top. And we should keep playing the way we've been playing. But the way the league rules and the way the league is viewing things, I think both teams are gonna have to scale things back or you could see some more ejections and some more fines."

On Nikita Koloff, whom Brendan also referenced almost exactly a year ago: "The wrestler? You don't remember, he used to have the Sickle, the Russian Sickle? [Blank stares.] Well, he came off the top ropes like Macho Man Randy Savage then."
By Dan Steinberg | April 22, 2008; 3:49 PM ET
Categories: Wizards
Save & Share:
Previous: Ted's Son Gets Beer Shower
Next: Running out of Red Jokes
The comments to this entry are closed.