Caron Butler's Movie Debut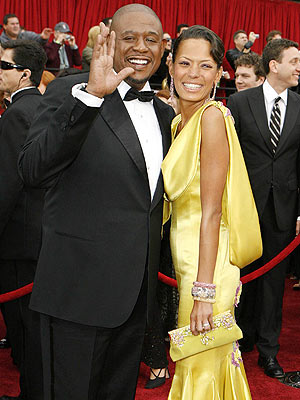 Things learned while clinging to the back of Caron Butler's golf cart for about nine holes at Congressional Country Club. (It's Tiger Woods media day out here, if you didn't know.)
1) Within the next few weeks, Caron will film his Hollywood debut, a bit part in "The Patriots," the Hurricane Katrina-themed basketball movie starring Forest Whitaker, Isaiah Washington, Bow Wow and Lil Wayne, that's set to be released this winter.
2) No, really.
3) If you're a world-famous NBA basketball player and you've never so much as swung a golf club in your life, maybe the sixth fairway of Congressional Country Club isn't the best place to start.
4) The Caron-Roger Mason foursome included three other people: Chick Hernandez, Darrell Green and Rock Cartwright. All three struck me as fairly excellent golfers compared to me, and as high-level PGA pros compared to the Wizards.
5) Rock didn't go to Chris Cooley's wedding last weekend (photo gallery here, set to "Don't Stop Believing," of course) but he is planning on going to Santana Moss's celebrity birthday celebration this next weekend. There are at least three other mega-D.C.-sports-celebrity party events over the following two weekends. What a great month.

6) John Feinstein just arrived and came up to me, saying "what are you doing here? There's no Wizards here. You must be in the wrong place." Then I told him Roger Mason Jr. and Caron Butler had just left. "Oh, that explains it," he said. I can't believe I'm that predictable.
7) The car I parked across from in the Congressional parking lot? Yeah, it was a BMW with a vanity license plate reading "Exeter."
8) After a few holes, Darrell Green handed his BlackBerry to a now-retired Caron Butler and told him to enter his cell phone number. "That's how you network," Caron told me after he handed back the device. "Write a blog about that." Meantime, Green told the Wizards they should henceforth call me "BlogDog."
9) Other Caron Butler offseason activities: two basketball camps in D.C., "Caron Butler Day" in Racine, a recently completed trip to DisneyWorld and a purchase of a Bentley.
"I'm 28 now," he said in explaining the Bentley purchase. "I've got to get something to make me feel young. Well, younger."
10) Mason, meantime, scored a Mercedes-Benz CL63 and is planning a three-day event to raise money for kidney research in late July. I accidentally drifted off when Mason was telling us about the charity event; "Small things make a what? A BIG difference," Butler scolded me. "Anytime a Wizard does something, it's major."
11) Caron and Roger agreed that Tiger is the biggest athlete in America. After some discussion, they decided that LeBron James and Kobe Bryant were likely two and three, possibly followed by Peyton Manning. Roger's "Top Six in D.C." list was Gilbert, Portis, Campbell, Butler, Ovechkin and Zimmerman, in that order. The order was different, but the names were identical to the Top Six I identified almost exactly a year ago.
Much more on all these stories in the near future, of course.
By Dan Steinberg | May 27, 2008; 2:24 PM ET
Categories: Wizards
Save & Share:
Previous: D.C. Sports Media Approval Ratings: Steve Czaban
Next: Gilbert's Magnets
The comments to this entry are closed.