More Redskins OTA Questions Answered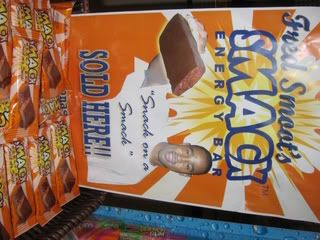 Turns out my entry on Stuart "DJ Sagnasty the Butcher" Schweigert was only Part I of II this week. Here are the remaining questions, and the remaining answers.
Chris Cooley wrote on his blog that he read three books on his honeymoon, but he didn't say which three. So?
"I read a book called 'Crashing Through' about a blind guy that learns to see," Cooley said. "I read a book called 'The Blind Side' about Michael Oher, he plays at Ole' Miss. And then...I ran out, I only packed two books, so I read one of Christy's books. I've read em all, they're easy reads, they're like soap opera girl books....Magazines were like $17 and they'd take me about five minutes to read, so I had to have something else to do. I read pretty fast."
Speaking of pretty fast, I heard how Fred Smoot sponsored the Lynch Street Cultural Arts Festival in Jackson, Miss. this Spring. What exactly is that?
"A lot of arts, crafts, blues singers, all that type stuff," Smoot explained. "They had a little banquet the night before, I went to it, they gave me a little plaque."
Wow. Did Smoot make any arts and crafts?
Sadly, no.
Did he decide to sponsor anything else in the offseason?
Yes, as a matter of fact. Smoot is providing the weights for a new weight room being built at Provine High, his alma mater. He says the weight room will be named after him.
So he was a workout demon in high school, huh?

"No, never," Smoot said. "My head coach in high school laughed....I don't like weights. You like what you like. I'm not a weightlifter. You don't remember? I did 225 at the combine ONE time."
Speaking of one time, remember that one time Colt Brennan dyed the Hawaiian islands into his head? So....does he know what the District is shaped like?
"I can find out," he said with a laugh. "I'll get the map out. I think I do, but I really don't."
And the hair?
"We'll have to wait and see how things go," he said. "I don't know. Maybe in a couple years, maybe if I'm still around and everything's going well, maybe if I'm on that field maybe I can think about entertaining the crowd or the fans. It'll have to be the fans decision. In Hawaii it was easy to do something like that because there were so many diverse hairdos. Guys already showed up with bleached stuff in their hair. We had dreads, we had Polynesians with hair down their shoulders. We'll have to see how it works out here. It seems a little more conservative out here, especially with the nation's capital just down the road. We'll have to see."
And what does Clinton Portis say to Brennan when he sees the injured rookie getting treatment in the hot tub?
"C'mon Colt, you can't make the club in the tub."
Speaking of the club, any more details about the musical career of DJ Sagnasty the Butcher?
"I'll make mix-tapes; I have a CD label maker, I'll put some little artwork on it," he said. "I want to start getting into it a little bit more but I didn't have any room in my house in California to set up a little DJ booth, but I've got the headphones and I've went to a couple clubs where I just kind of messed around with some stuff before....I'm by no means any good....Right now I've got my iMixer, my two iPods, and I hook it up to my stereo and mix it up a little bit."
Are there any perks to being from the Detroit area?
"I actually became really good friends with Kid Rock, which is pretty sweet," Schweigert said. "Went to a couple Pistons games and a couple different bars with him. He's just chill, man, has his little bucket of Coors Lights and just hangs out and plays pool."
Ok, last question. Aren't you at all curious what happened during "Jason Fabini Dinner Night" at The Venice Restaurant in Fort Wayne?
Yes, yes I am. But that story will have to wait for another day.
By Dan Steinberg | June 6, 2008; 10:14 AM ET
Categories: Redskins
Save & Share:
Previous: Morning Look: Ladies Night!
Next: D.C. Sports Media Approval Ratings: Mike Wise
The comments to this entry are closed.