No, Not That David Lee
One of the funnier storylines from the 1999 cult-classic "Office Space" was the character Michael Bolton, a computer programmer who had to constantly answer questions about sharing the same name as the brutally bluesy singer. During a hilarious exchange in the movie, Michael was having a discussion with his friend Samir Nagheenanajar about whose name was worse.
Here's the exchange:
Samir: You know there's nothing wrong with that name [Michael Bolton].
Michael Bolton: There was nothing wrong with it... until I was about 12 years old and that no-talent ... clown became famous and started winning Grammys.
Samir: Hmm... well why don't you just go by Mike instead of Michael?
Michael Bolton: No way. Why should I change? He's the one who [stinks].
Well, meet David Lee of the U.S. Men's Olympic volleyball team. He's a 6-foot-8, 26-year-old middle blocker who shares the same name as New York Knicks reserve David Lee.
That David Lee is a 6-9, 25-year-old, four-year NBA veteran best known for winning MVP of the Rookie-Sophomore Challenge game during the 2007 All-Star Weekend in Las Vegas. He hasn't reached the level of popularity - fame, rather - as Michael Bolton. And, his name also doesn't carry the same negative responses often associated with Bolton, although playing for the Knicks is pretty bad.
Nonetheless, it has to be a little frustrating to go everywhere and have to explain to people that you are not that David Lee. Especially, when the volleyball David Lee - an Olympian, no less - is a native of Alpine, Calif., and a Los Angeles Lakers fan.
The other David Lee went to Long Beach State and is making his Olympic debut. He was jokingly asked on Tuesday if he was a David Lee fan.
"No," Lee said. "He ruins my name on Google. Him and David Lee Roth!"
Type "David Lee" on Google, and you immediately get three links to David Lee of the Knicks. Scroll down a bit more and you'll find a Wikipedia entry for a 1931 Noble prize winning physicist, some guy named David Lee Murphy, who throws parties, a David Lee Joy who is running for U.S. Congress in California, and even a "2004 World Champion Elvis Entertainer" named David Lee. Surprisingly, the official David Lee Roth website is the 10th link.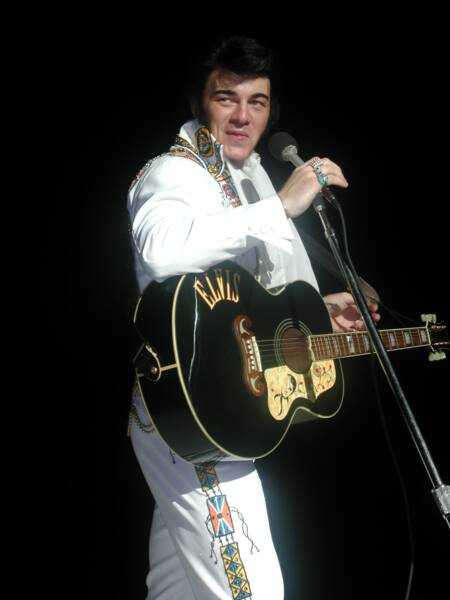 You have to go to the next page to find David Lee of the U.S. Volleyball team. Poor guy needs a medal if he wants to be more famous than an Elvis impersonator.

By Michael Lee | August 5, 2008; 10:35 AM ET

Save & Share:
Previous: Heavy Medal to Undergo Light Tuneup
Next: Boxers Meet Great Wall
The comments to this entry are closed.