Kim Kardashian and Her Massive Glutes Not Mad at Eminem; Peta Thinks Pet Shop Boys' Name Is a Sin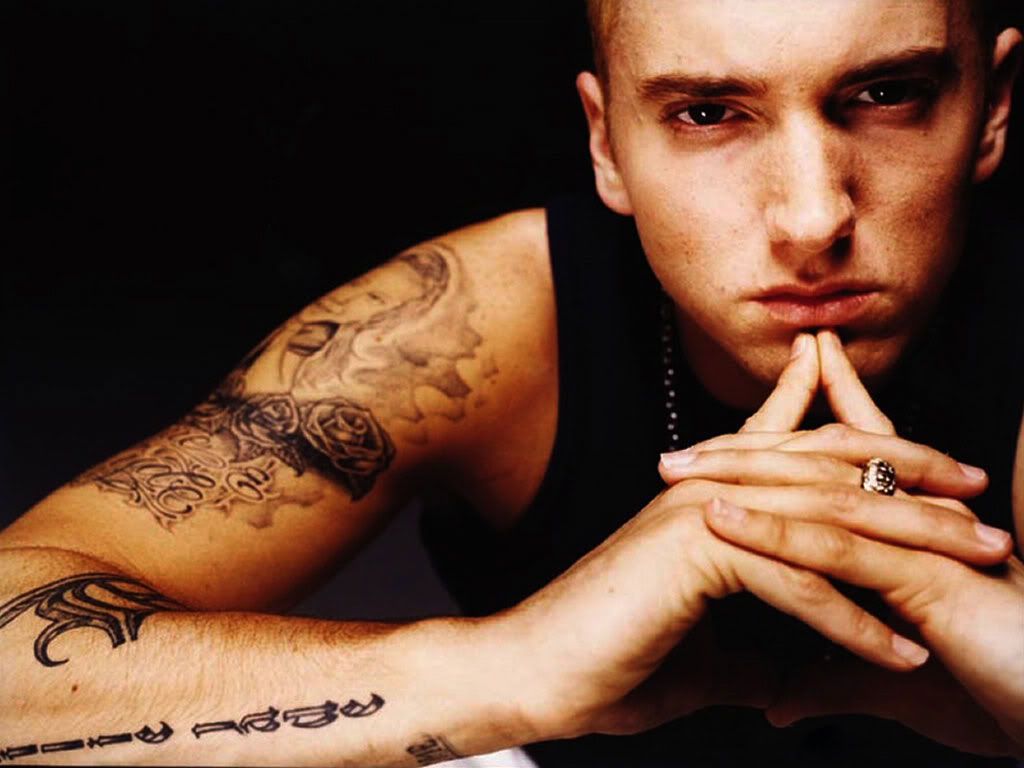 Headlines: Eminem's latest spoof targets are starting to respond to the rapper's new "We Made You." Jessica Simpson is annoyed. Kim Kardashian is honored, saying: "I am a huge Eminem fan and find it flattering that he would rap about me." Key Eminem lyric: "Damn, I think Kim Kardashian's a man/She stomped him just cause he asked to put his hands/On her massive gluteus maximus again.") ... The Pet Shop Boys have been asked by Peta to change their name -- to the Rescue Shelter Boys. ... 50 Cent denies offering Rick Ross $500K to end their beef. ... Courtney Love wants Kurt Cobain's money back. ... Britney Spears gets smoked on onstage in Vancouver. ... Serious times call for frivolous music, apparently: The Black Eyed Peas single "Boom Boom Pow" has replaced Lady GaGa's "Poker Face" atop the Billboard Hot 100. ... Peter, Bjorn and John have decided not to whistle while they work. Says Peter Móren: "We had to ban it from the new album." ... Common is getting into the men's fragrance business. ... Craig David's "Born to Do It" is the second-greatest album ever???!? ... David "Pops" Winans Sr., the patriarch of the award-winning gospel family, has died. ... Eddie Vedder is embarking on another solo tour. No D.C. dates, but he's playing two nights at Baltimore's Lyric Opera House. ... Madonna has donated a bunch of money to Italian earthquake victims. ... Leon Huff, the songwriter and producer who helped shape the Sound of Philadelphia, has his own street in Camden, N.J. ... CMT slams Newsweek for slamming country music. ... No Doubt covers Adam and the Ants for "Gossip Girl." Not everybody loves it. ... Sir Mix-a-Lot's ass, "Baby Got Back" is being used to pitch Burger King's SpongeBob SquarePants Happy Meals. Meanwhile, Joanna Newsom's "Sprout and the Bean" is being used to pitch Victoria's Secret push-up bras. ... Slash will never work with Axl Rose again.
******
Follow us on Twitter. Subscribe to Post Rock's RSS feed. Email: postrock(at)wpost(dot)com.
By J. Freedom du Lac | April 9, 2009; 8:09 AM ET Morning Mix
Previous: Raul Malo on Great Singers, Being Born 50 Years Too Late and Just What Ailed the Mavericks | Next: Mary Mary: Live Last Night
Comments
Please email us to report offensive comments.
Posted by: dontbeanidiot123 | April 10, 2009 1:04 PM
The comments to this entry are closed.