July news roundup
It's been an eventful month in classical music tabloid-land. Last week the scandal was Mikhail Pletnev, the brilliant pianist and original, if sometimes bizarre conductor, who was arrested in Thailand on charges of sexual misconduct with an underage boy. He was allowed to leave Thailand to conduct, but will return next week to contest the charges.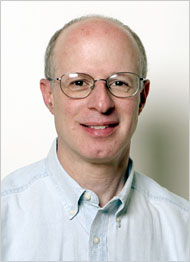 Other trial news: the case of Donald Rosenberg, the music critic of the Cleveland Plain Dealer who sued his newspaper and the Cleveland Orchestra on allegations that the orchestra pressured the newspaper to reassign him due to his negative reviews of their music director Franz Welser-Möst, went to trial on Monday. The case is expected to last a couple of weeks. It may be the first time a critic has had to go to court to explain to the world what it means to do his job. (See The Duty of Harsh Criticism by Rebecca West.)
(read more after the jump)
Meanwhile, Kent Nagano announced last week that he would not renew his contract as music director of the Bavarian State Opera -- not altogether surprisingly, since the job never seemed like an ideal fit for him. Jens Laurson, in a lengthy commentary for WETA, gave an interesting assessment, though I don't think he's quite right about the conservatism of the house: though admittedly traditional in its bent, it was for many years considerably more active in doing pieces by living composers (Hans Werner Henze, Aribert Reimann, Hans-Jürgen von Bose) than the Metropolitan Opera.
Speaking of opera: Emerging Pictures announced that it's adding live broadcasts from the Royal Opera House Covent Garden to its "Opera in Cinema" series, starting on September 10th with Cosi fan tutte from ROH's opening night in an old Jonathan Miller production led by Thomas Hengelbrock. (Reminder: the participating cinemas nearest to DC are in Herndon and Baltimore; some have also been shown at the Atlas Performing Arts Center).
And Plácido Domingo is warming up for his next baritone role. He'll take on "Rigoletto" -- the title role, not the Duke of Mantua -- in a live broadcast on Italian television on September 4 and 5 that will be set on location in Mantua. To prepare, he's just announced that he will sing the role in concert, with a group of the Domingo-Cafritz young artists from the Washington National Opera, in China on August 2. The performance will be at the Reignwood Theater, a private enterprise where the young artists' program has an ongoing partnership of sorts, consisting largely of them flying over to perform there; this is their second appearance there in the last two years.
Edited to add: A sad postscript to the news updates: Sir Charles Mackerras has died of cancer, age 84. Among his many great contributions was the exhumation of the operas of Janacek, which thanks to his efforts and recordings have started to assume their rightful place in the repertoire.
By Anne Midgette | July 15, 2010; 2:20 AM ET
Categories: international , news , opera
Save & Share:
Previous: In performance: NSO summer institute
Next: Sir Charles Mackerras, RIP
Posted by: prokaryote | July 15, 2010 1:12 PM | Report abuse
The comments to this entry are closed.